Duty Free partners x Aeromexico
Graphic Designer Freelance
Tijuana, México.
2021 - News
Duty Free partners has launched a new service with Aeromexico for users at México. An online shop with Duty Free products and home delivery.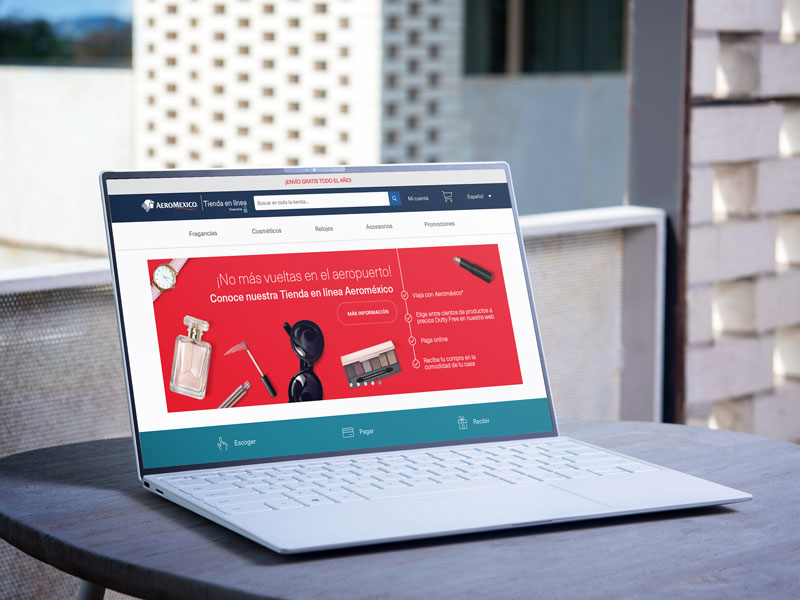 The launch of the online shop needs a series of digital banners and advertisements explaining Aeromexico's new service. The concept is an online duty-free shop only for people who have made an international flight to Mexico. Home delivery is Mexico only for now*.
The same concept had to work in English and Spanish. Choosing the phrase "No more airport loops!" to represent all the advertising on web.
Home Banners
☞ Scroll down to see some of the campaigns in English
Creation of promotional video
We were looking for a short and very dynamic video that would present and explain how the new Aeromexico Online Shopworks. 
This video is used on screens in Aeromexico Airport and Offices. 
Iconography
Icons created following the guidelines of Aeromexico's Branding .
They were used on buttons for the categories of the online shop on mobile.