Samsung, Acer, LG and Canon
CT International
Hermosillo, Mexico.
2012
CT Internationalis a leading outsourcing company in technology distribution, bringing the best IT brands to every corner of the country.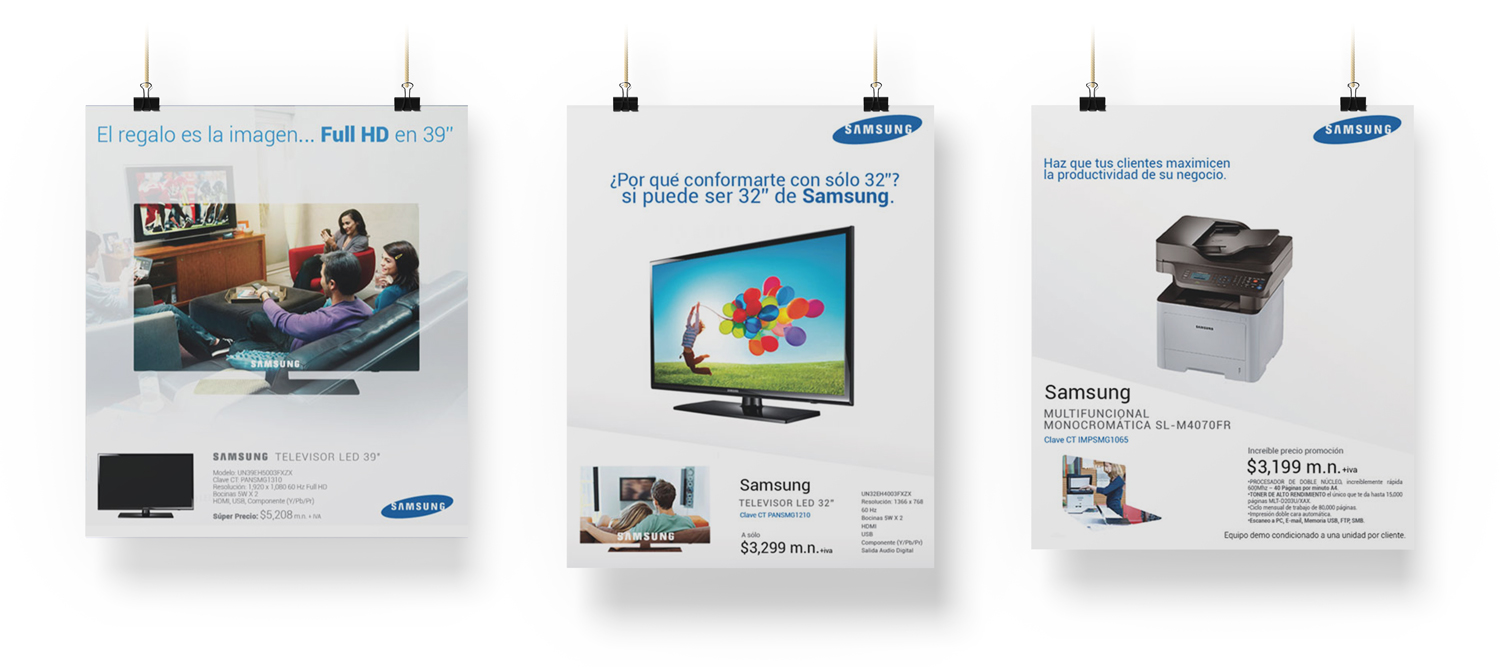 Samsung
Advertising following the Brand book
Interpreting brand books was an essential part of my work in international TC. Technology brands tend to take great care of their image, so all designs had to be approved by representatives of each brand.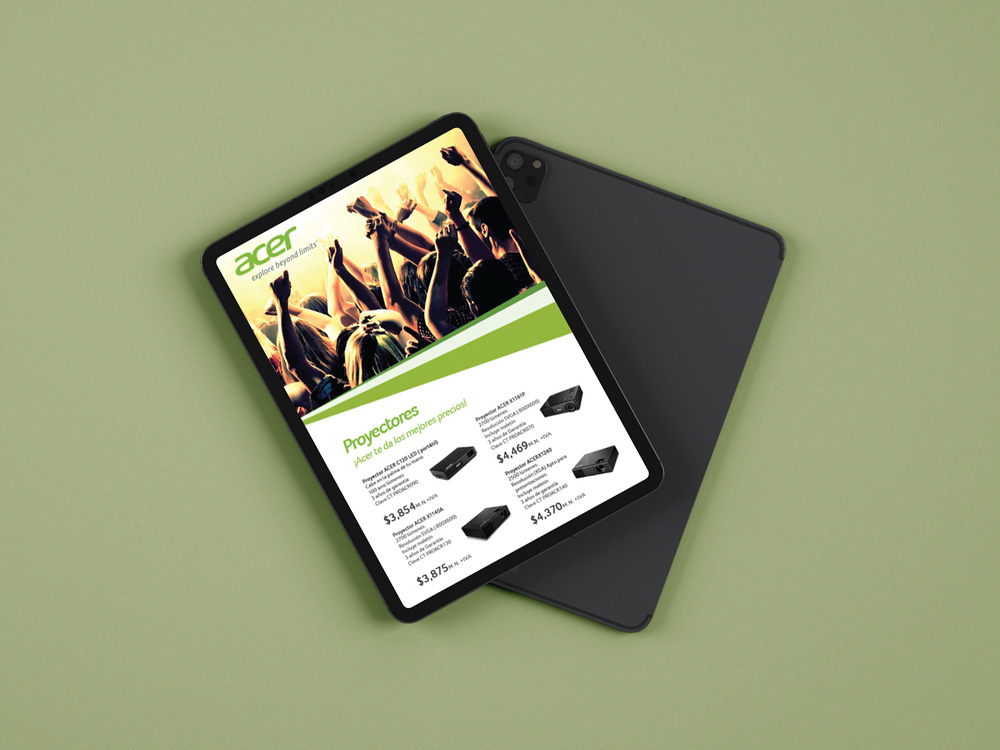 Acer
Advertising following the Brand book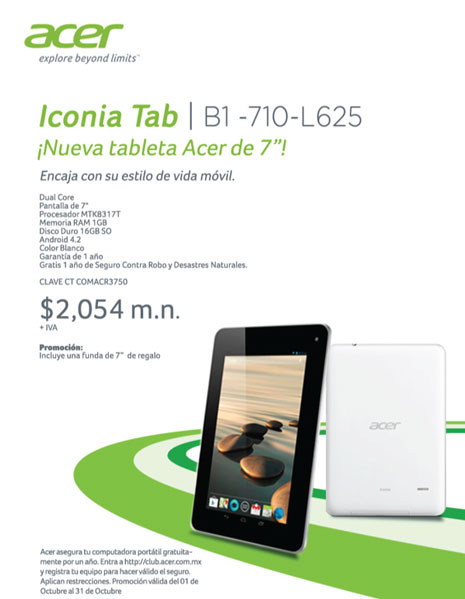 Canon
Advertising following the Brand book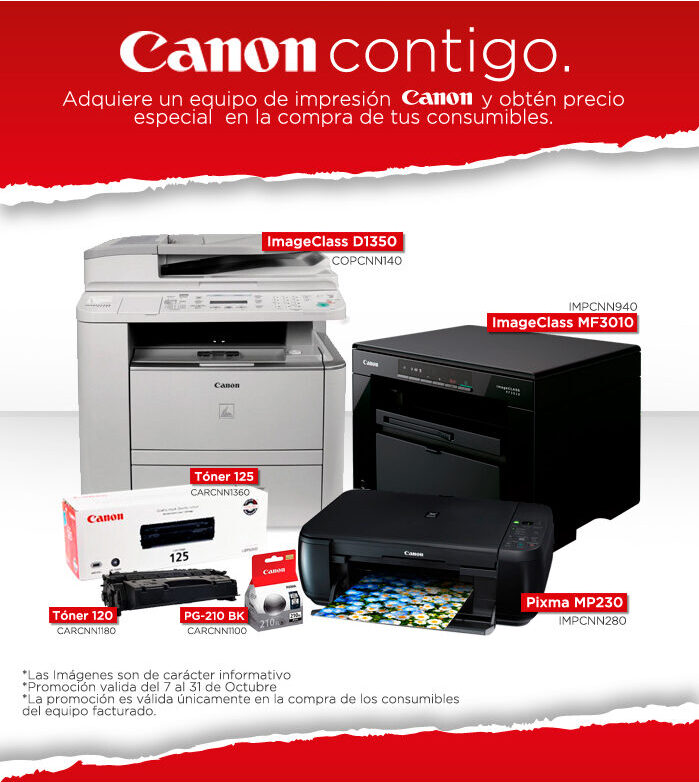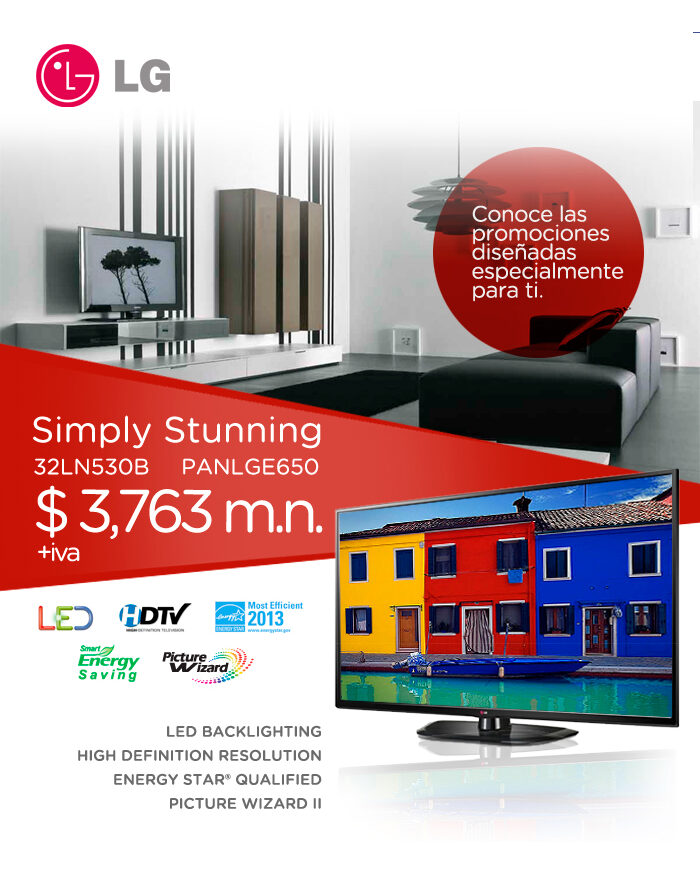 LG
Advertising following the Brand book